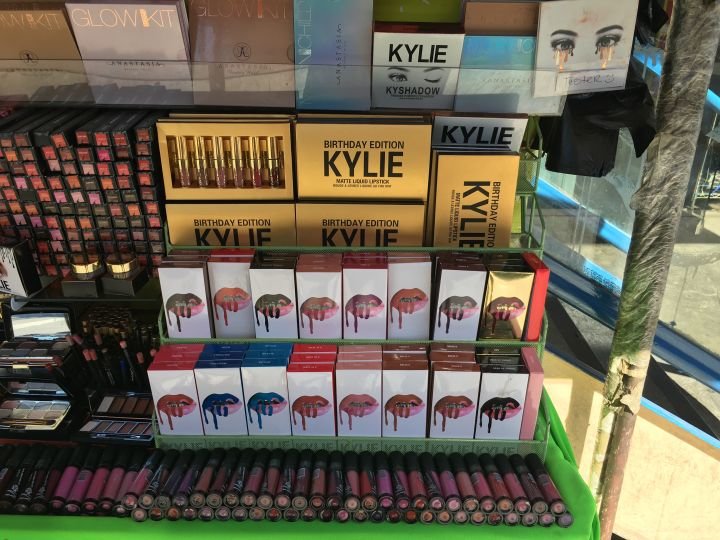 The Legal Battle Behind Knockoff Makeups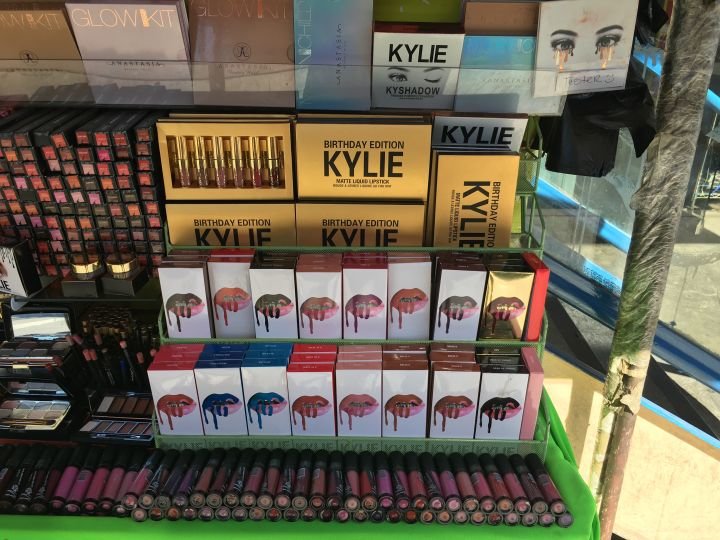 Sarah Tanya is a blogger based in Los Angeles, California with more than 14,000 followers on her YouTube channel. She is a beauty blogger who explores makeup to give honest reviews and feedback. Like any beauty blogger did, Tanya tested the truth behind knockoff makeups that we see online. A video that started out as a curiosity ended up badly, as she almost lost an eye in the making.
What happened? Tanya is planning to compare fake vs. real Kylie Cosmetics' Kyshadow Palette to see the difference and understand the hype between these products. She put on the real one on her right eyelid, while the fake one is on her left eyelid. The video went smooth and the color pay-off of the palette was okay. Not bad for a $5 eyeshadow palette – or so she thought. She woke up the next morning having red eyes and what seems to be a bacterial infection from the fake Kyshadow Palette she used.
The Beauty Industry
In the past year, the makeup industry exploded with 12% growth in 2016, according to research firms NPD and Allied. Reports also indicate that the industry is recession proof. A frequent visitor on YouTube and other social media sites will agree to this drastic increase. It seems like almost every girl is starting their own channels showcasing their passion for makeup and anything related to beauty. These channels, including some of the biggest celebrities coming up with their own makeup line, are feeding this current trend. There is nothing wrong with loving makeup, it is ART, but buying knockoffs might be.
Fake Products
We all love buying branded stuff and also purchasing cheap things that look good. Let's all face it, we can't always afford that $30 foundation, but we also don't want to feel left out. This consumerist behavior is the lifeline of fake products. Some people are in it for the brand and what looks nice on the outside. That is why people opt to purchase knockoffs- they get the brand by paying way cheaper than the original ones. It used to be Louis Vuitton bags, but now, Millennials and Generation Z are here for the fake makeups.
How Dangerous Is Fake Makeup?
Since the beauty industry is blooming more than ever, that also means that somewhere in the world, there are people manufacturing fake makeups for their benefit. In 2013, it was estimated that 2.5% of the world's trade is made up of fake goods. That's a lot of fakes. Tutorial videos on fake makeups are also popping like mushrooms. Some are curious, like Sarah, that's why they purchase them, while others are trying to spread awareness of how dangerous these products can be.
The FBI reports that its agents have found aluminum, human carcinogens, dangerous levels of bacteria, and even horse urine in the products they've seized. Some fake Kylie liquid lipsticks contain glue in them. A bust operation conducted by the FBI showed the dirty warehouse of these products. It has no proper sanitation and everything is exposed to dirt. No wonder people are reporting cases of acne, rashes, and psoriasis after using these cheap makeups.
How Are Authorities Handling This?
The alarming rise of these makeups found in online sites and the black market is putting a lot of people at risk. Estee Lauder Companies, who own brands like MAC and Clinique take this threat in the beauty industry very seriously. Since 2003, its global security team has been led by the former head of the U.S. Drug Enforcement Administration's New York office. They also employ 42 full-time agents around the world. These agents infiltrate flea markets, and even test buy on sites like eBay and Alibaba to accumulate evidence for civil suits against counterfeiters.
Beauty mogul, Kylie Jenner takes her social media accounts to spread awareness of how dangerous these makeups are. Her makeup brand has the most number of sales in counterfeit products that range from liquid lipsticks to her eyeliners.  She tweets and post videos in her personal account comparing the original Kylie Cosmetics products from the ones we see almost everywhere for only $3. One episode of her own reality show, Life Of Kylie, showed her purchasing the fake products that are displayed in Santee Alley, Los Angeles.
Pro-tip: Try celebrating local brands and drugstore products instead of buying the fake ones. It may seem cheap, but it comes at a cost.