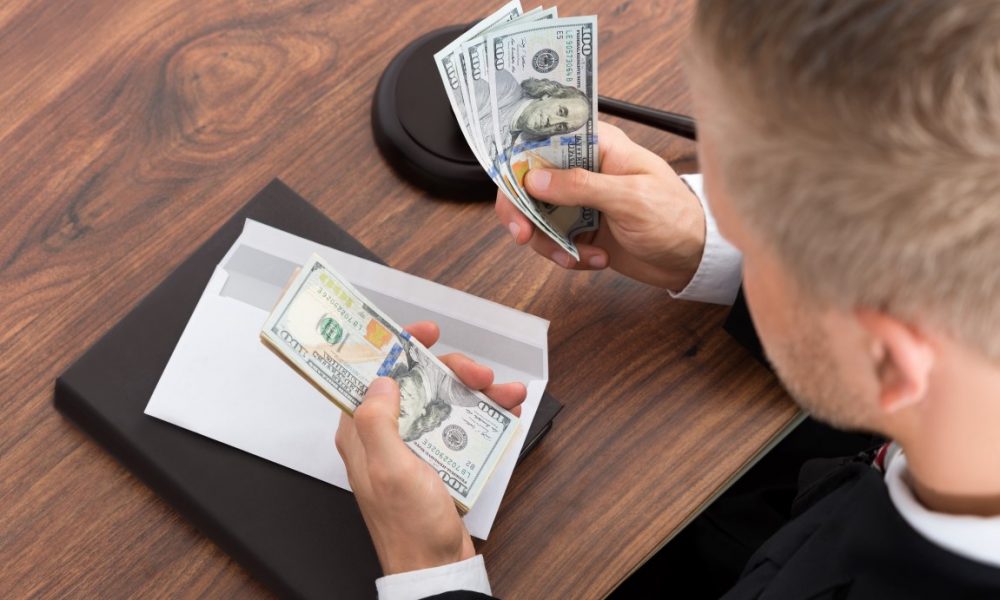 The Richest Lawyers In The World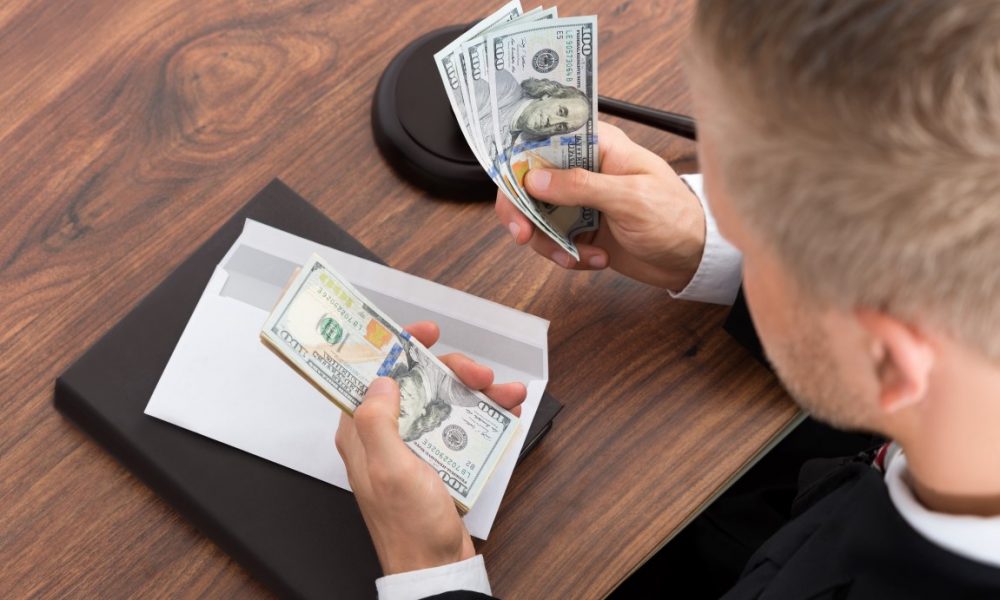 Majority of people don't know all the laws that existed and were written in the constitution. This lack of knowledge is why we all need a lawyer at some point in our lives and they can get us out from sticky situations and give us legal advice that can save us from impending trouble. This service is definitely not cheap – making lawyers the second-highest-paid professionals in the world.  And among the many lawyers in the world, there are 10 that stand out from the rest, as legal workers branched to other money-making professions and jobs.
10. Howard K. Stern – $ 500,000
Howard Stern is an American attorney based in California. Stern finished his undergraduate degree in University of California- Berkeley, while he received his Juris Doctor from the University of California – Los Angeles. He handles celebrities, including the American model Anna Nicole Smith, with whom he developed an intimate relationship along the way.
9. Stacey Gardner – $1 million
Stacey is not just a woman with beauty but she also has a smart brain. She is an American Model and an Attorney. She is best known for the TV Game Show audiences as Briefcase Model #2 on the NBC Game Show Deal or No Deal. For a long time, she gave all her attention to her passion– being a lawyer. But she does not deny herself of her other dreams, like becoming a model and a television personality.
8. Vikki Ziegler – $2.5 million
Ziegler is an American lawyer, author, and TV personality. Her parents' separation motivated her to become a divorce attorney herself. She was working as a fashion model to send herself to the university. Vikki graduated from the University of Rhode Island, where she studied Spanish, Sociology, and Political Science. She earned her degree in law at Quinnipiac University School of Law. Aside from being a successful lawyer, she already published three books and became the focus of the reality show Untying The Knot.
7. Jose Baez – $5 million
Jose Baez is an American lawyer and a New York Times bestselling author.  Baez attended at Florida State University where he earned a BA. He earned his Juris Doctor degree at St. Thomas University School of Law in 1997. He is most famous for leading the case of Casey Anthony, a mother who was charged with murdering her own 2-year old daughter.
6. Ana Quincoces – $8 million
Ana Quincoces is a lawyer and also an entrepreneur, author, and a chef. Since she was a child, she showed a good performance in school. She has an undergraduate degree in Political Science and Criminal Justice from The Florida International University. She received her Juris Doctorate from the Nova Southeastern University's Shepherd Broad Law School. Quincoces started her own law firm with another lawyer, Robert Rodriguez, who soon became her husband and father of her two kids. The firm specialized in bankruptcy and transactional real estate law.
5. Vernon Jordan – $12 million
Jordan is an attorney, civil rights leader, business consultant, and influential power broker. He enrolled at DePauw University, in Indiana, majoring in political science, and got his law degree at Howard University School of Law. Jordan served as an influential adviser to the former US president, Bill Clinton.
4. Joel Segal – $40 million
Joel Segal graduated Magna Cum Laude from George Washington University. He ran a private practice and later became a president of Football for Lagardère Sports in May 2016. He built his legal career in the sports world, and over the years, he acquired a long list of high-profile players. In 2016, he was named to USA Today's "The NFL's 100 Most Important People" list.
3. John Branca – $50 million
If Segal focused on sports, Branca, on the other hand, built his name and fortune in the music industry. Branca is an American entertainment lawyer who specialized in representing rock and roll acts, as well as independent investors, music publishing catalogs, and independent music labels. Some of his clients include Justin Timberlake, Alicia Keys, and Dr. Dre. He represents Forbes Magazine, Playboy Magazine, and Penthouse Magazine. Now that is a full house clientele.
2. Willie E. Gary – $100 million
He is known as the man who won a suit against Disneyland. Willie Gary earned a Bachelor's in business administration from Shaw University. He continued at the North Carolina Central University in Durham where he earned a Juris Doctor in 1974. Gary has won over 150 multi-million-dollar suits, including a $500 million award granted to one of his clients in Mississippi. His assets include two private jets, 2 Rolls Royce, and a 14,000 square feet home in Florida.
1. Wichai Thongthan – $1.66 billion
And we are down to the richest of them all! Wichai Thongthan built his empire by representing the former prime minister of Thailand, Thaksin Shinawatra. He started investing in businesses, and now he already owns 15% in Thai healthcare firm Bangkok Dusit Medical. Thongthan recently took a break from being a lawyer to focus on his businesses.