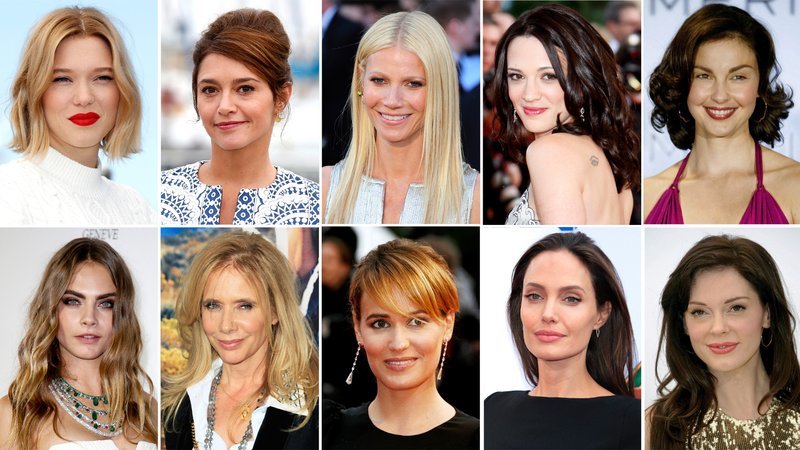 #MeToo: Hollywood Is Standing Up After Harvey Weinstien's Abuse Allegations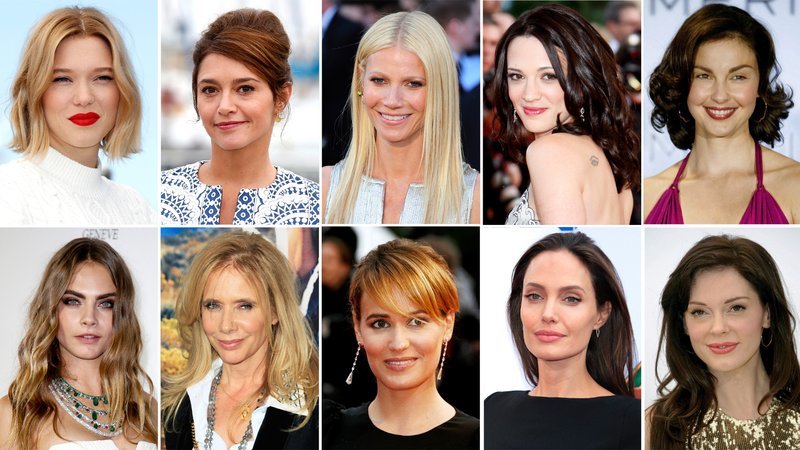 Hollywood is one of the places where dreams come true. Artists flock to Los Angeles for the desire to make it big one day. but it's not a fair industry although it is filled with many brilliant and talented people.This does not weaken the souls of the young believers, as what they say, there are many ways to get in as long as there is passion.
This dream-filled land is also where people can find their souls being broken. Many of the big names take for granted those who are just starting out. Physical predators are not new and in fact, they exist since Hollywood was built! But the amount of attention being given to victims is so little that it leaves them to feel even more broken.
Most of the women who have been assaulted by these predators remain silent because of the fear and because they feel that they would not be heard at all. However, women around Hollywood are now starting a revolution and that is to eliminate the abusers in the industry – everything starting with Harvey Weinstein's takedown.
Harvey Weinstein
Harvey Weinstein is an American actor, producer and one of the founders of Miramax, a company that produces films and TV shows. Ambra Battilana Gutierrez, an Italian model is the first woman to speak out about Weinstein's physical advances. According to her, Weinstein was touching himself in his private areas. She immediately went to the authorities to report what happened. The officers advised her to go back to Weinstein and to record what he says. An audiotape of Weinstein admitting to his conduct was obtained by Gutierrez but this was not enough evidence to charge him. The accusation was dismissed by the D.A. but it became a start of the many women speaking out about Harvey's predatory behavior. Such actresses include Cara Delevingne, Lupita Nyong'o, and Angelina Jolie. Her wife recently left him after allegations started to blow up.
Brett Ratner
Brett is a well-known director and businessman. He has directed and produced box-office movies like X-Men: The Last Stand and The Family Man. Women who are speaking about his advances and intimate assaults include Gal Gadot and Olivia Munn. Olivia said that Ratner took advantage of her back in 2004 when she was still a new actress in the block. According to her, Ratner fondled himself when Olivia came into his trailer truck to deliver a food. Munn wrote about Ratner's inappropriate behavior in her essay which was published the same year. Gal Gadot, on the other hand, is not a personal victim of any misconduct by Ratner. But the Israeli actress is taking a stand to the other six women. She is refusing to film another Wonderwoman movie if Warner Brothers don't kick out Ratner as one of its producers.
Kevin Spacey
There are now 15 people who are accusing Kevin Spacey of an intimate assault. Kevin Spacey is one of Hollywood's most decorated actors but his image is now being clouded by allegation after allegation. The first man to speak out is Anthony Rapp who worked with Spacey in Star Trek: Discovery. According to Rapp, he was only 14 years old when Spacey attempted to violate him. Spacey came out as gay days after Rapp's allegations started to spiral the internet. Spacey's accusers are mostly men, who are claiming that Spacey made advances when they were still young. Spacey then took Twitter to deny any allegations, saying that he does not remember any intimate interaction with Rapp. He also denies rumors of him being a pedophile. Networks are slowly starting to drop Spacey of any projects, both existing and upcoming ones.
#MeToo
Women in Hollywood are braving up and speaking out their unfortunate encounters with men who also took physical advances on them. Despite the number of these artists, it seems that justice is still not being served accordingly. Artist like Kesha lost a case against her then-producer, Dr. Luke. The women in Hollywood are now very eager to put these kinds of men behind bars. Tarana Burke recently launched a #MeToo movement. It is a way to help boost the confidence of victims to speak and not be afraid anymore.