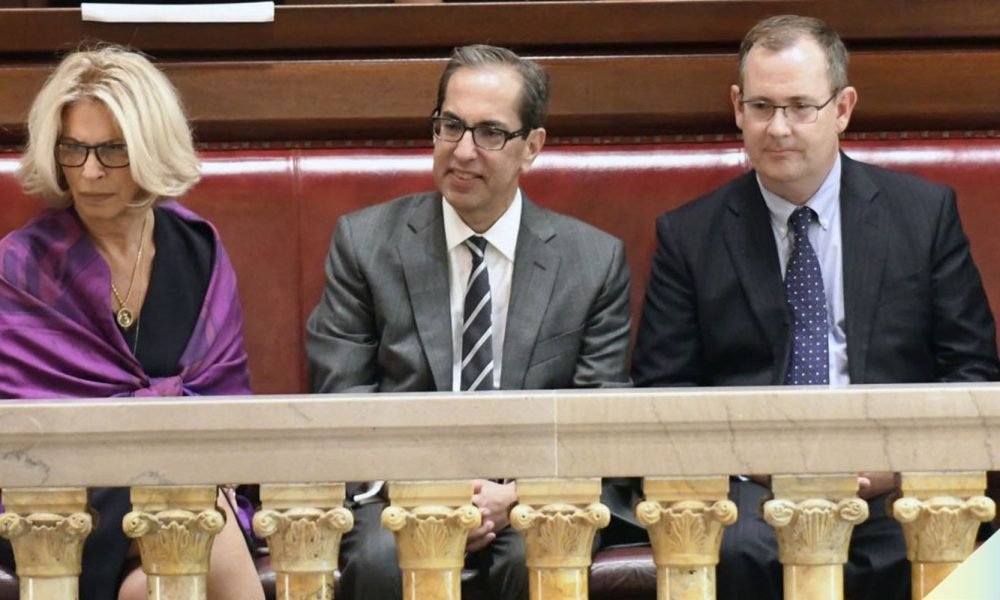 Breaking The Stereotypes: First Openly Gay Judge Sworn In To New York's Court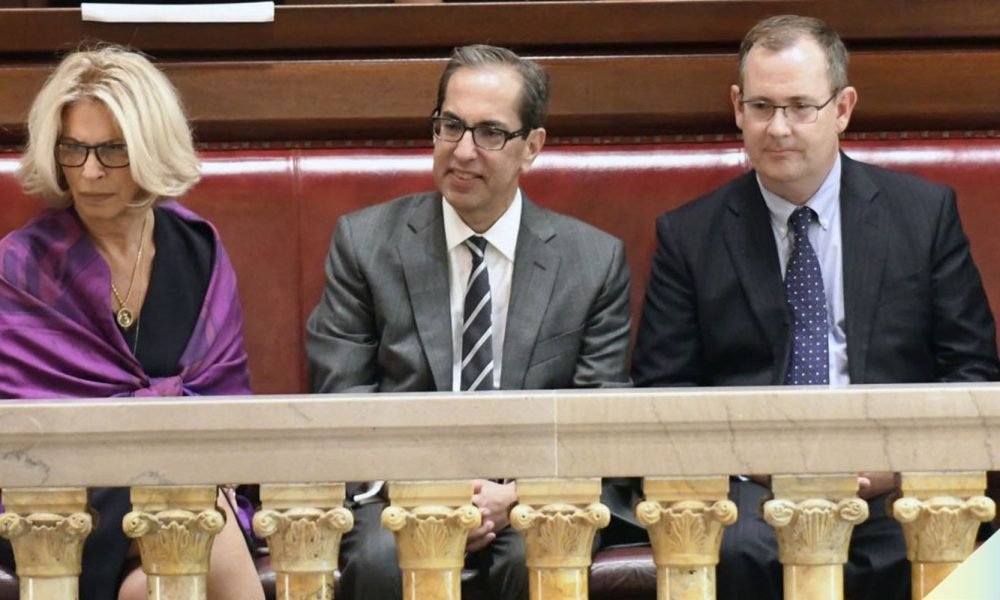 It is not every day that we see celebratory news in courtrooms that we can all agree with- there is always someone who loses and wins the fight. But not today! New York's highest court gets its first openly gay judge and the community celebrates this victory with him.
After a swearing-in ceremony in Albany on Wednesday, Paul Feinman is now the very first openly gay judge to be a member of the Court of Appeals.  Feinman's swearing was received with a standing ovation from members of the crowd as he begins his 14-year-term.
Who Is Paul Feinman
Paul Feinman is an American judge who grew up in a Jewish family in the Long Island town of Merrick. His father owns a small business and his mom is a social service employee. He studied and got his undergraduate degree in French Literature at Columbia University. Feinman finished his Law degree at the University of Minnesota where he studied with a full scholarship. In 2003, he got married to his partner, Jay Robert Ostergaard who is a web publisher.
Paul Feinman and His Career
Paul's career is nothing but a story of success, he may not see it when he was still cramming in law school, but now, even the whole world knows. He began his legal career as a public defender with the Legal Aid Society, working in Nassau County. Transferring in New York City became the gateway of many opportunities he got along the way. For seven years, he served as law clerk to Justice Angela Mazzarelli. In 1996, he won an election to the New York City Civil Court bench. Feinman also became a member of the Supreme Court Justices Association, where he started as a vice president and later became president. Aside from the Supreme Court, he also became president of the International Association of LGBT Judges for three years.
His Journey to the Court of Appeals
On April 2017, the seat was vacated after the tragic death of Judge Sheila Abdus-Salaam. Judge Sheila was the very first African-American woman to be appointed to a seat on the New York Court of Appeals.
In June 2017, Governor Andrew Cuomo nominated Feinman to fill in the vacancy and the nomination was approved unanimously by the state senate. Jay Robert Ostergaard, Feinman's partner, was present for his approval, as well as the state's chief judge, Judge Janet DiFiore. The atmosphere was generally festive, with the hint of sadness due to the events that led to the vacancy on the court.
"Before we begin, we must remember that the vacancy that Judge Feinman fills today was not created with the normal passage of time, but with the sad passing of our friend, the Honorable Sheila Abdus-Salaam. She was a jurist known for the breadth of her scholarship and her intellect as well as the warmth of her personality," said by Alphonso David, Cuomo's top counsel.
During Feinman's speech, he talked about the importance of the leaders in the LGBT community and judges that "forged the path" for him. He was beyond grateful for the honor that was given to him. He even described his current state as "verklempt", a Yiddish word meaning to become emotional.
"Without them, this day would not have been possible. And from this I understand that I have an obligation to those who come after me. In the words of Hillel, '"If I am not for myself, who will be for me? But if I am only for myself, who am I? And if not now, when?' Hillel's meaning was simple: Embrace the part of ourselves that make us unique, speak with our genuine voice, engage with society and on behalf of others and as Dr. Martin Luther King Jr said, never forget the 'fierce urgency of now.'"
Feinman, from the very start, was true to himself and reached his goals without any shortcuts. He brings pride to the community that continues to give him love and support. The LGBT community across the globe celebrated this new pride they felt after Feinman's oath.  Despite the cruel words and the judgments that are constantly thrown to the LGBT community, it is undeniable that this diverse group is nothing but talent and compassion.  There is always beauty in diversity and the Court of Appeals definitely agrees with that.