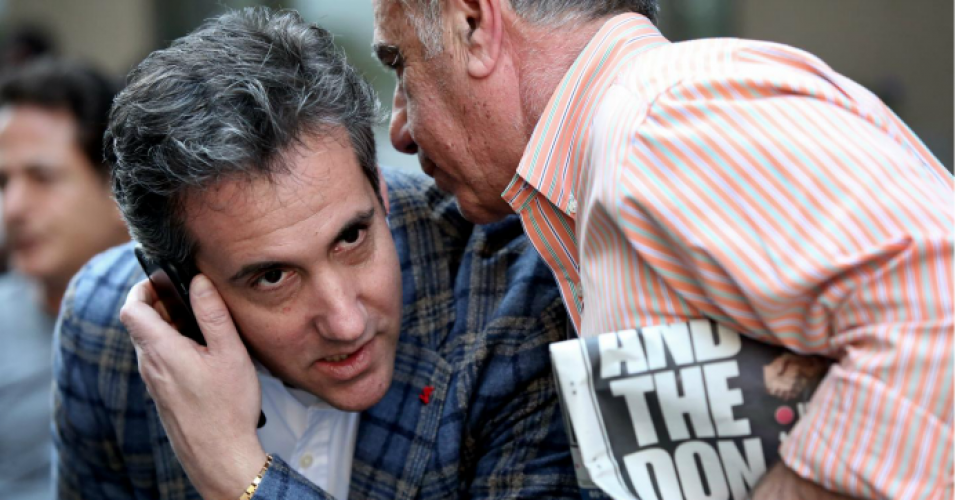 Trump's Lawyer Michael Cohen Had his Phone Calls Monitored by The Feds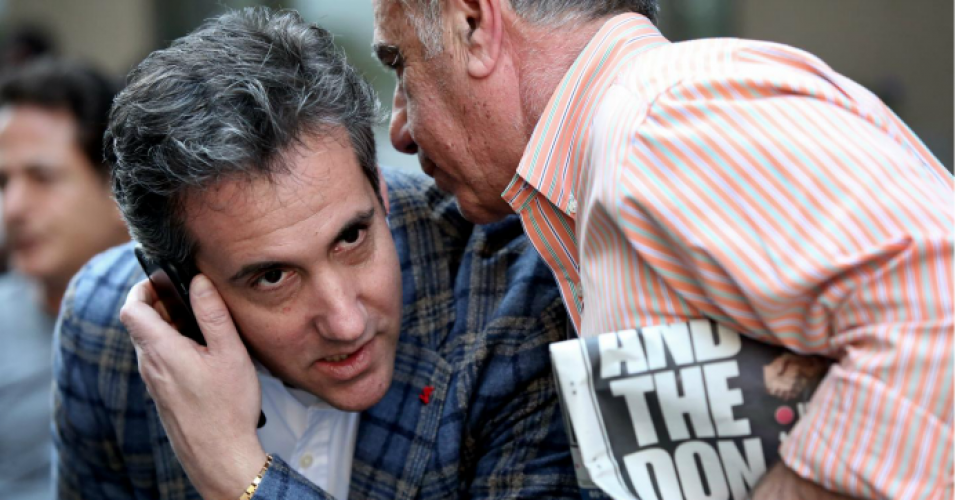 With so much controversy surrounding The President and his legal defense team, Americans have watched from the comforts of their living room the events that have transpired over the past one year.
Phone logs monitored
The truth of the matter is, President Trump's controversies continue to unveil a new twist every day! So it was quite shocking for Americans to learn that last week, the President's attorney Michael Cohen, had had his phone lines monitored by federal investigators.
This comes after the longtime personal attorney to President Trump was put under investigation for allegedly making payments to adult film star Stormy Daniels.
It is still unclear the length at which the authorities have been monitoring Mr. Cohen's phone calls. However, media sources report that the monitoring has been ongoing for the past couple of weeks leading to the raid on Mr. Cohen's hotel room, his home, as well as his office that took place mid-April.
Pen register technology
The calls are logged by a specific technology known as a pen register, which chronicles the numbers of the phones that made the call, as well as the numbers that received the call. However, the pen register does not record the exact contents of any given conversation.
Initially, a certain tabloid had reported that the feds had tapped Mr. Cohen's phone lines, implicating that a judge had given the go-ahead to approve the tapping and listening of phone calls. However, upon further investigation, that notion was disputed after three senior U.S. officials stated that the monitoring of the calls was only restricted to the call logs.
Moreover, one of the officials confirmed that at least one of the phone lines connected between the White House and Cohen was logged and monitored.
Intense search for information
Initially, federal prosecutors based in New York had stated that the court filings they had carried out covert searches on numerous e-mail accounts that were being controlled by Mr. Cohen.
When pressed for a statement, the F.B.I based in New York, as well as the U.S. Attorney's Office, declined to give a comment to the current situation.
However, two sources privy to Mr. Cohen, said that once the President learned of the raid on his personal attorney's premises, he made a call to Mr. Cohen advising him not to call Trump again for fear that their conversations were being recorded by prosecutors.
Moreover, according to the two sources, they claimed that Giuliani might have warned Trump that it was highly likely that Cohen might turn the tide on the president Trump. Something that Mr. Trump refused to accept, insisting that he had been close associates with Trump for years. Thus he expects him to maintain his loyalty.
Doubts over Cohen's loyalty
When pressed for comments by the media, Giuliani together with one of Michael Cohen's lawyers, did not respond to the request for a comment.
That being said, it is not clear what kind of incriminating evidence that Cohen could reveal to prosecutors regarding Trump, if he ever chose to cooperate. For nearly two decades, Mr. Cohen has represented the Trump Organization in its business deals, prior to Trump becoming president.
That being said, Special Counsel Robert Mueller is intent on obtaining any information that federal investigators in New York might have collected with regard to the alleged collusion of Trump's campaign team with Russian intelligence and spies.
More in Criminal Attorney