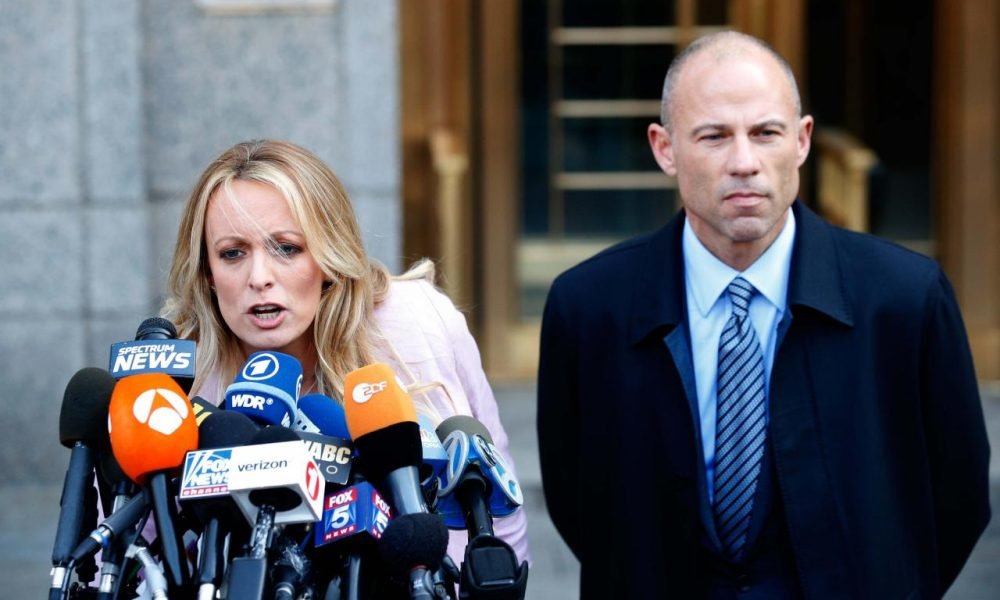 Stormy Daniels Sues President Trump for His "Con Job Tweet"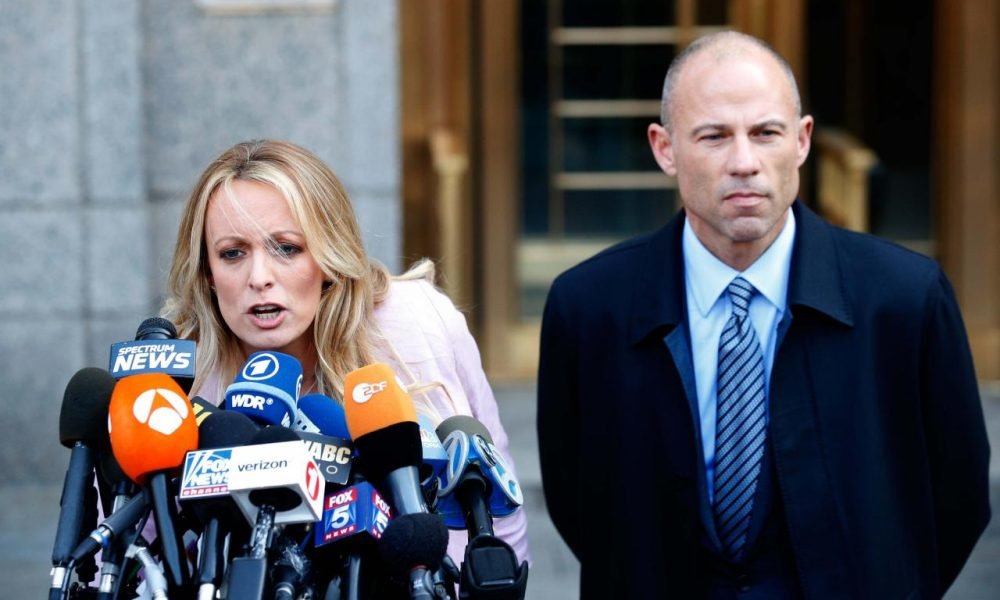 Aside from the Russian Probe and Cambridge Analytica scandal, President Trump also faces a lawsuit filed by Stormy Daniels, an adult film star who claimed she had an intimate night with the President last 2006.
The Fateful Encounter
Daniels claims that she shared a passionate night with Trump in 2006 during his Moscow visit. However, Trump's lawyer Cohen paid her $130,000 and Daniels claimed that an unknown man threatened her in 2011 to keep mum about her one-night affair with Trump. According to her, the legal team wants to shut any controversies involving Trump to build his reputation as he prepared for his election campaign back then.
However, five years later, Daniels decided to reveal her connection to Trump in an interview to a gossip magazine. Daniels also revealed how she worked with a forensic artist to sketch the face of the unknown man who threatened her years ago.
The said man escorted her in a Las Vegas parking lot and threatened her to just leave Trump alone and forget her story. Otherwise, something bad and ominous could happen to her. Suffice to say that Daniels was enraged when Trump replied to the said Tweet, prompting her to sue Trump last Monday.
The Defamation Lawsuit
Avenatti claimed that by replying to that tweet, Mr. Trump just used his international audience which is composed of millions of people worldwide to attack and damage Daniels' reputation and dignity. He reiterates that anyone, regardless of who they are and the position they currently hold in the society, has no right to fabricate a statement to deceive people and humiliate someone in public.
Failure to do so will face dire consequences and legal repercussions. He also emphasizes that even the President cannot escape the case, as no one is above the law. Meanwhile, Trump's lawyer refused to comment on the said issue.
Judge Jesse Furman was assigned to handle the case, and last Tuesday, he issued a summon for the President last Tuesday. Furman was a former prosecutor who was appointed by Obama and has been handling the federal court since 2012. His last case was the dismissal of a harassment lawsuit filed by Harvey Weinstein's assistant against Harvey Weinstein. The said case was dismissed since the court didn't have jurisdiction over it.
As of this writing, this is the second case Daniels filed against Trump. In early 2018, she filed a case against the President and Michael Cohen, his personal attorney, to declare the confidentiality agreement she signed in 2016 in exchange of her silence. She questioned the validity and authenticity of the agreement, especially since she didn't see Trump's signature when she signed the said papers. Just last week, a federal judge put the case on hold for 90 days since the FBI is still conducting an investigation on Cohen's connection to Clifford and the said payment.
Nothing but False Accusations
Meanwhile, the White House denied Clifford's allegations and firmly stated she's just spreading false information. In fact, Press Secretary Sarah Huckabee Sanders said that she and the President already had a conversation about the said issue. According to him, the case already won in the arbitration. Furthermore, no payments made by the President to silence her during the 2016 campaign. If anything, they should ask Cohen since he has upfront knowledge of it.
Cohen then said that he indeed paid Daniels, but the funds came from his own pocket. Furthermore, Cohen stated that President Trump was not included in the confidentiality pact as a party, so his signature wasn't required. The two parties involved in the said agreement were only Daniels and Cohen, nobody else.
More in Criminal Attorney