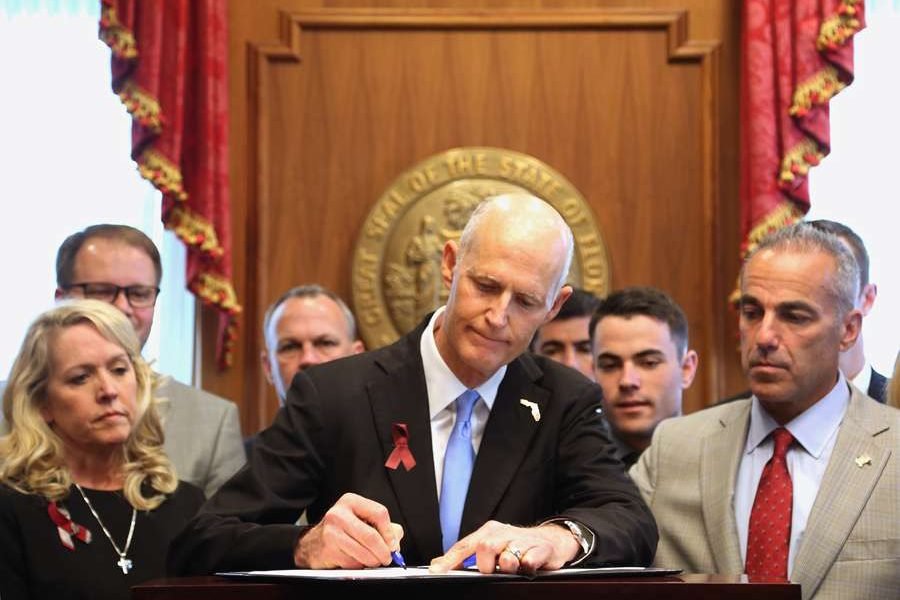 New York State Passed a Bill Prohibiting Gun Ownership for Convicted Domestic Abusers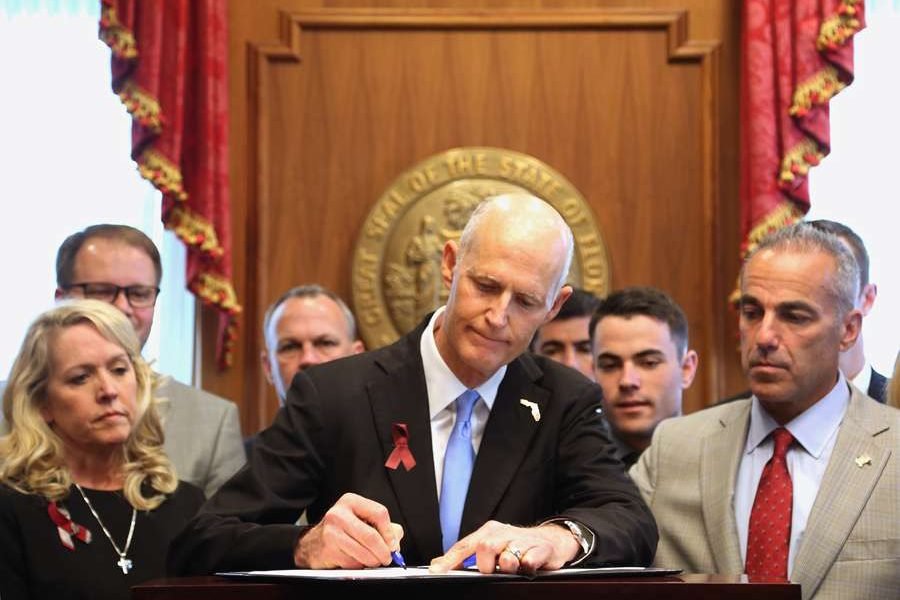 After the bloody mass shooting in Parkland, Florida, several civic organizations called for the government to tackle the issue of gun control. Groups like Never Again MSD want the US Congress to pass legislation that would ban, or if not limit the usage of assault weapons across the country.
The Parkland students believe this can help end the string of violence plaguing the country. The state of Illinois also followed suit by enacting a similar bill. And now, it seems the call for gun control just got louder since the New York State passed legislation that would prohibit convicted domestic abusers from buying, possessing, and owning guns.
2018 Women Agenda
The state of New York once again proved itself to the world as it became the leading state to prevent gun violence when they passed a bill last week to restrict gun ownership and possession to convicted domestic abusers. The New York governor Andrew Cuomo states that they intend to sever the inextricable link between domestic violence and gun possession.
While the state already has its own legislation regarding gun control, this new bill aims to make New York safer and stronger against terror attacks. It also closes loopholes by requiring convicted criminals and abusers to surrender not just their handguns but all their firearms too. Both houses supported the said policy with promising wide margin votes of 85-32 in the State Assembly and 41-19 in the State Senate.
Aside from domestic abusers, Cuomo also adds that criminals convicted of a felony or any "serious" offenses were also prohibited from owning guns. Cuomo is confident that the said law can help address the timely dire problem across the country. In fact, according to the National Coalition Against Domestic Violence, just the mere presence of a gun can increase the risk of homicide and domestic violence up to 500%.
One woman in the US gets fatally shot by an ex-convict partner every 16 hours, according to FBI's state crime data, while the Centers for Control and Prevention reported that firearm owned by former or current inmates contributed to 54% of all female homicides. Cuomo wants to put an end to these senseless, indiscriminate killings.
A Safer and Better Place to Live
Aside from preventing any future mass shootings from happening, Governor Cuomo also hopes that this new legislation can help protect the safety and well-being of women. He reiterates that women are entitled to live in a safe environment free from experiencing grave psychical and emotional abuse from others. He hopes that this bill can help boost the morale of women and have them gain more confidence to achieve what they want without worrying about someone intending them harm.
Aside from New York, Cuomo also wants to expand the restriction of guns by forging an alliance with its strong neighboring states. Just last month, Governor Cuomo founded the creation of "States for Gun Safety" coalition to battle the gun violence epidemic. Together with Connecticut, New Jersey, and Rhode Island, they entered into an agreement to intercept and trace illegal guns, to open access to information on individuals or rogue organizations prohibited from owning and buying firearms, and to create the nation's first regional gun violence research consortium.
These counter-measures aim to restrict the access of assault weapons in an attempt to end gun violence. It was also reported that Delaware, Massachusetts, and Puerto Rico would join the coalition to represent over 35 million Americans who are pro-gun control.
More in Criminal Attorney