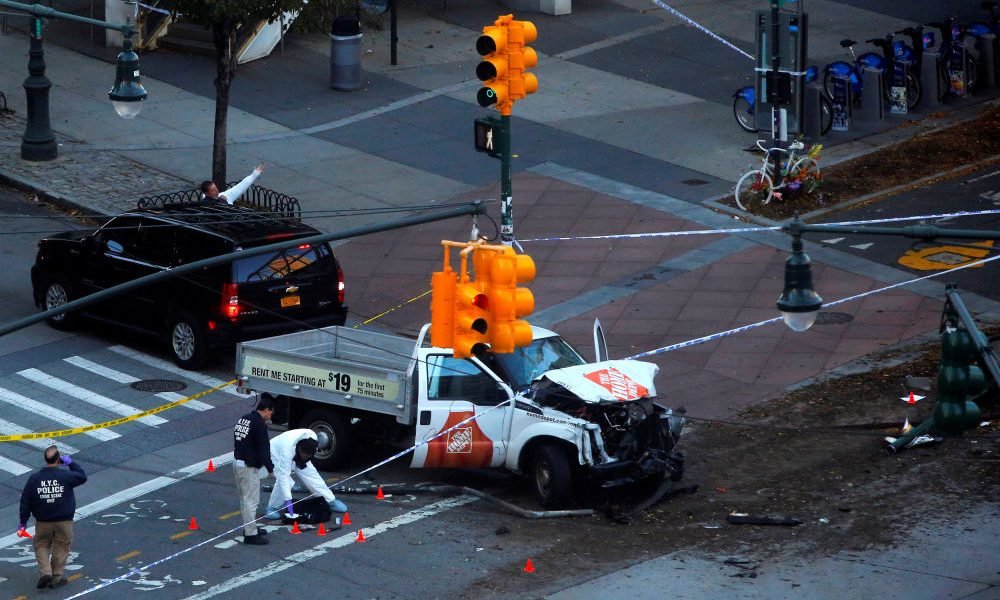 New York Attack Suspect Charged With Terrorism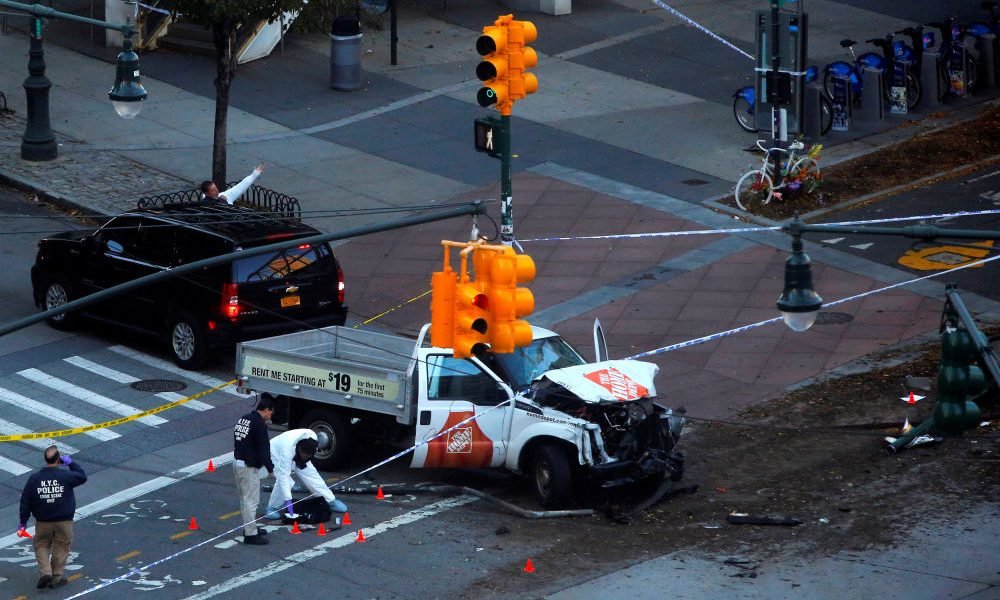 It's been a few weeks since the bloody mass shooting in Mandalay Bay, Las Vegas happened and America has plunged with another terror attack once again! Just last week, another bloody truck attack on a bike lane in Manhattan happened and resulted with at least eight people dead and 12 injured while waiting for a school bus. What's worse is that the suspect seems to have been inspired by the recent attack in Las Vegas and the violent Isis videos depicting beheadings and shootings, according to the prosecutors who handled the case.
Manhattan Attack Suspect Was Known to be a Supporter of a Terrorist Group
The suspect behind the terror attack in New York was a 29-year old man named Sayfullo Saipov. He was charged by the prosecutors of providing material and support to an international terrorist group called Islamic State of Iraq and Syria (ISIS) as well as for violence and destruction of motor vehicles, properties, and multiple murders. He was taken to the federal court riding in a wheelchair, his hands handcuffed, and his feet shackled on Wednesday, following up a press conference about the said incident.
The details of his crime were outlined in a criminal complaint filed by a prominent US attorney for the southern district court of New York. The complaint stated that Saipov planned to attack during the Halloween knowing that more people are on the streets celebrating Trick and Treat parties. It was considered as the second deadliest attack in New York following the 9/11.
Saipov drove the truck on the bike lane intentionally, thus killing around 8 people in the process and injuring 12 before it eventually crashed into a school bus, halting it from inflicting more killings and injuries to the mass. However, Saipov was unstoppable because he attempted to exit the truck even though he was shot in the stomach by a New York Police Department (NYPD) officer. He had planned to continue his attack on the Brooklyn Bridge but luckily, the police were able to arrest and restrain him.
Saipov admitted that his lawless violent attack was inspired by the violent videos he saw from Isis organization.
He first watched videos about a year ago on his cell phones, and ever since then, he became inspired and started scheming his attack. He planned his attack for almost a year ago. Saipov actually started renting a Home Depot truck to practice making turns. The law enforcement was able to recover two cellphones in the vehicles, one of which was the same phone he used to watch the Isis-inspired videos. Around 90 more videos and footages were also stored on his phone, all of which were inspired or glorified the Isis propaganda. The videos range from shooting, beheadings, and tutorials to making improvised explosive devices. They also said that somehow, Saipov seemed to follow all the instructions and orders given by Isis, seeing as the suspect displayed an Isis flag inside his hospital room with the following phrase  "he felt good about what he had done".
Vehicle Attacks Are one of Isis' Orders for their Followers to Terrorize Countries and Spread Fear and Malice
The notorious terrorist organization had ordered its followers to use vehicles, knives, guns, and another close-combat method to inflict attack and kill people in their home countries. This spurred a series of vehicular attacks in England, France, and Germany since mid-2016.  Deputy New York Police Commissioner for intelligence John Miller also claimed that they have recovered a November 2016 online magazine issue of ISIS on Saipov's vehicle featuring what type of vehicles to use for targeting crowded people on streets and gatherings. This also implied that the suspect had done ground and research work to perform his attack smoothly. The suspect also confessed that initially, he wanted to put the Isis flag on the front and back of his rental truck while doing his attack but decided against it, seeing as it might attract too much attention to him.
The FBI Are Also Investigating an Uzbek Man As a Possible Accomplice in the Attack
Last Wednesday, the FBI announced that they are also investigating an Uzbek man as an accomplice for the attack, but they quickly dismissed it seeing as the man was found. The attack killed at least five tourist people from Argentina, one from Belgium, and one American. Nine more people are confined in the ICU with injuries including lost limbs, head wounds, chest, and neck.
The Sunday New York City Marathon Will go as Planned Despite The Attack
On November 5, 2017, a marathon was supposed to happen around the area. But with the recent terror attack, many people were anxious whether or not the original schedule will be pushed through. The management said that they'll still go on according to the schedule. This is also in accordance that the city leaders agree that New York will not be stopped and intimated with these terror attacks.
"We will not be cowed. We will not be thrown off by anything," said Mayor Bill de Blasio.
More in Criminal Attorney