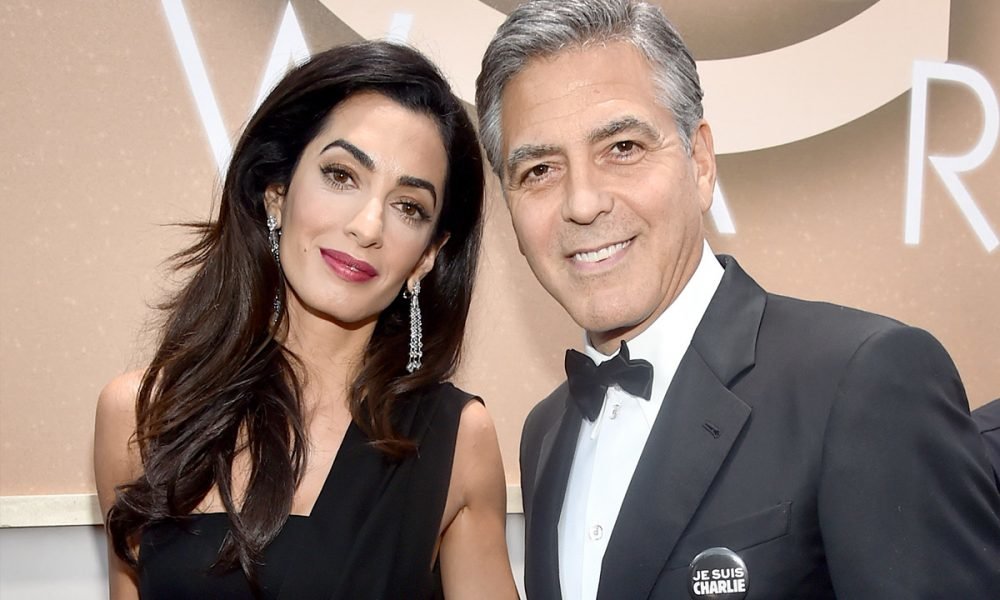 Amal Clooney's Twins Make First Public Appearance In Italy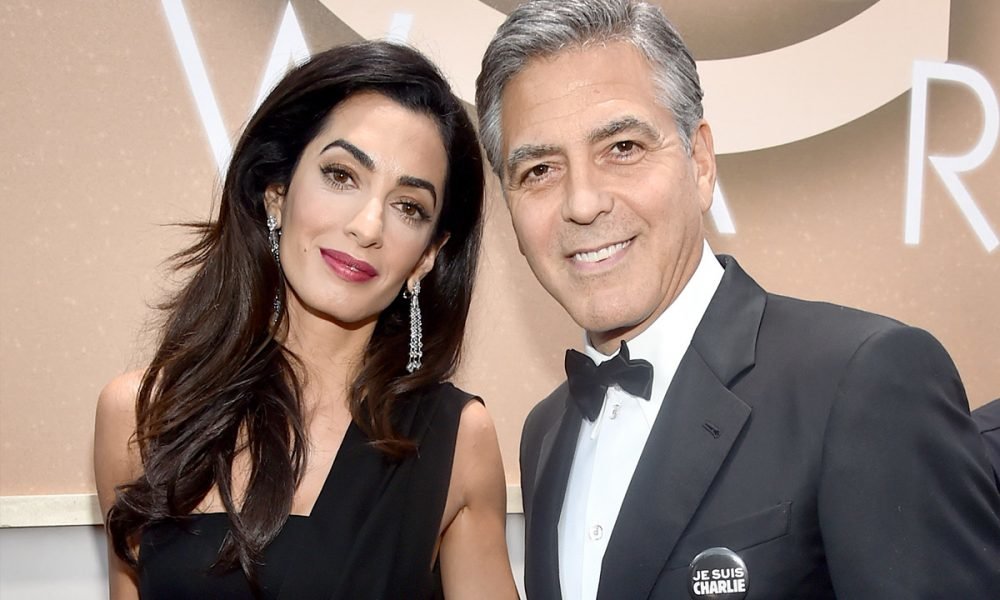 While Hollywood babies deserve all the adoration and excitement the public can give, it gets even more exciting when it's twice the fun. Everyone has been dying to see how gorgeous the children of George and Amal Clooney could be, considering how ideal that genetic combination would be. Fortunately, followers no longer have to keep guessing as the twins had just made their first public appearance.
Clooney Twins Make First Appearance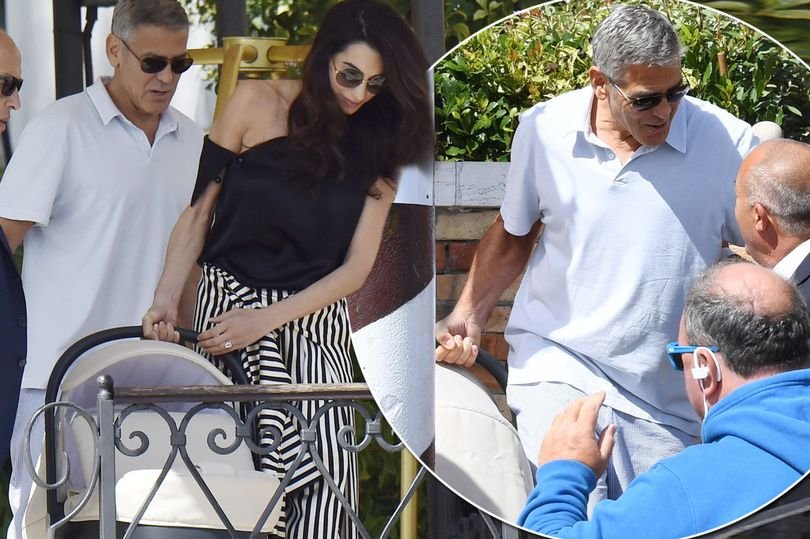 After George Clooney premiered his new movie during the Venice Film Festival, he and his lovely wife Amal Clooney took out their newborn twins for a stroll on a sunny afternoon through the romantic Italian city. However, what was supposed to be a quick walk around turned into one of the most lovely baby reveals of the year since this turned out to be their first public appearance.
The 56-year-old actor and the 39-year-old human rights lawyer brought their 2-month old twins, Alexander and Ella, along with them for a day trip through the city just this September 2. Of course, the good looking couple was being their usual gorgeous selves, but there was a beam of pride within them that could not be overlooked. They then took turns holding the carrier as they walked along the streets.
How the Couple Felt When They First Learned They Were Getting Twins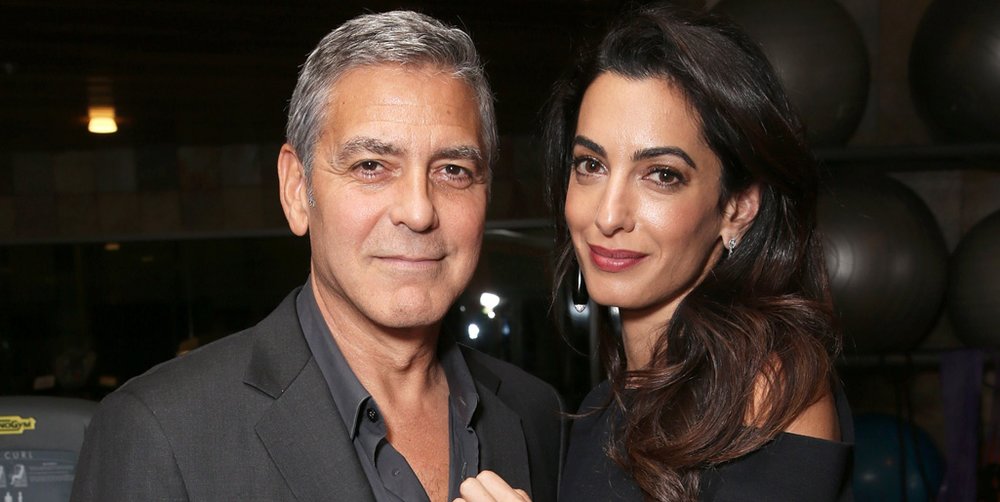 George Clooney was first to admit that becoming a father at 56 was not something that he saw beforehand. Now that he has been blessed with a cute pair, his fatherhood already had become something he would not trade anything for in the world.
In an interview with The Hollywood Reporter, Clooney opened up about the moment when he and Amal decided that they wanted to have kids. Clooney says that they did not plan on it, neither did they ever talk about it until they were married which he found funny. However, it looks like things took a complete turn as soon as they got married. Learning that they were going to have twins came as a shock for the couple since Amal was able to conceive such without the aid of fertility drugs.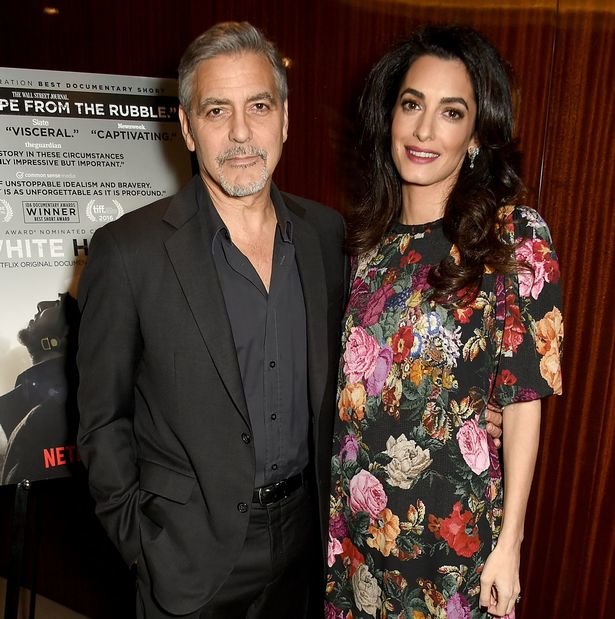 Finally, Parents!
The couple finally welcomed their twins on June 6, 2017, who were born in St. Mary's Hospital in London. Alexander arrived first at 12:54 while Ella followed closely after at 12:56. In that very moment, George said that his entire life changed that very instant.  While George gives his wife Amal most of the credit when it comes to caring for their babies, he prides himself on being able to change their diapers.
Life With Twins
On being a first-time dad, George says that his house is "filled with the warm sounds of babies crying. You should see when my friends show up and see me change a diaper." He adds that his new daddy duties never fail to give his friends the laughs.
On the other hand, Amal said that while her husband George was a great father to her children, she seemed a bit hesitant when asked about having more children in the future. "I'm 39. I already had them quite late." Hopefully, this lovely human rights attorney reconsiders her statement after living a great life with her handsome husband and gorgeous twins.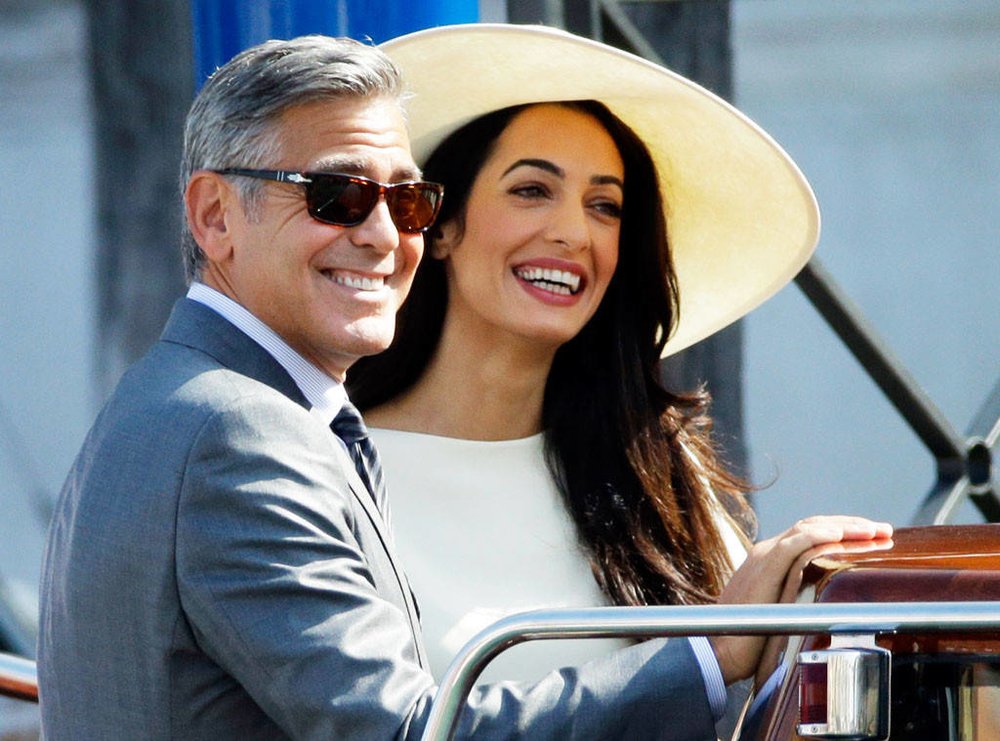 Who Does Which in the Clooney Household?
The iconic Hollywood actor revealed about his engagement to his wife which happened back in 2014. He explained that he does the cooking in their household, while his wife Amal makes reservations. Once, he did pasta which was not that impressive and while having champagne after dinner, he told his then girlfriend that there was a lighter to light the candle in the drawer. When she reached into it, she pulled off a ring. She would then stare at the said ring with awe while exclaiming "Oh my God!."
This was one of the longest 20 minutes of his life while being on one knee as he waited for her to say yes. This was not an easy response as she was pretty shocked, but she said yes anyway.
While George continues to woo the movie viewing public with his classic American good looks while wife and mother of his children Amal advocates underprivileged people in different parts of the globe, it looks like this gorgeous couple is headed to one of the most challenging but rewarding stages of their lives. How cute do you think this family is? Share with us your thoughts in the comments below.
More in Criminal Attorney