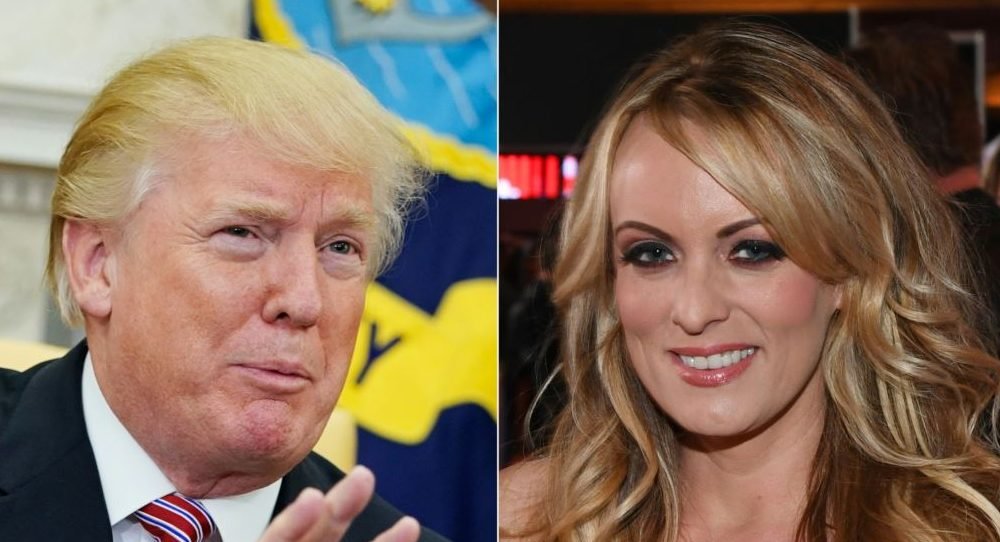 Allegedly, President Trump knew about Payment to Adult Film Star Months Before Denying it!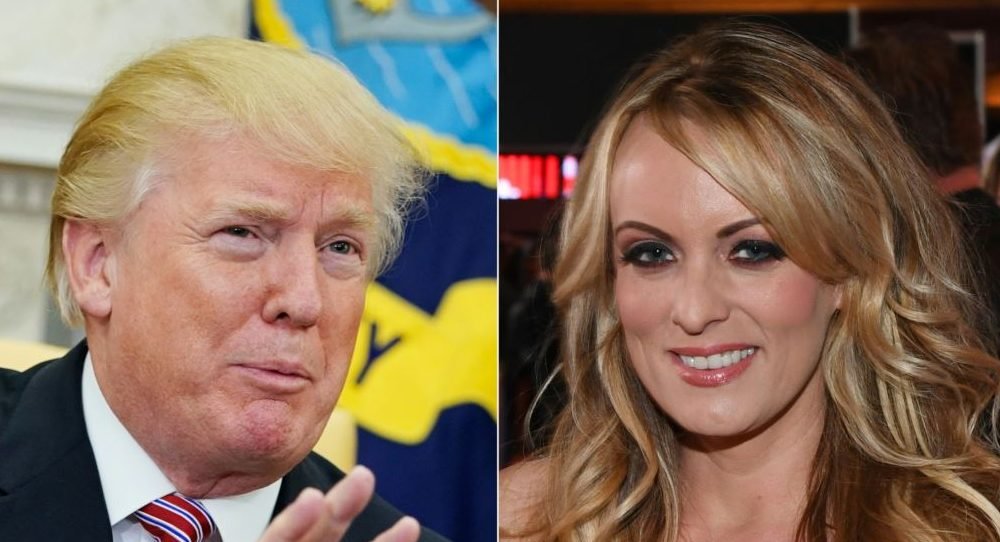 The ever-spiraling rollercoaster continues. Last week, things took a heated turn for the worst when it was reported that President Trump was aware of the six-figure payment that his personal lawyer, Michael D. Cohen, had made to adult film actress Stormy Daniels.
Here this; it was reported that he knew about the said agreement months before he denied it to reporters while aboard Air Force One. That was back in April. The alleged information was revealed by sources believed to be closely familiar with the said agreement.
However, how much Mr. Trump knew about the payment to Stormy Daniels (Stephanie Clifford) is still a mystery. Perhaps the TV interview with Rudolph W. Giuliani can help shed some light. Mr. Giuliani was the newest addition to the president's legal defense team.
Conflicting stances
In the interview, Mr. Giuliani reluctantly acknowledged that indeed president Trump had reimbursed Mr. Cohen for the payments made to Ms. Clifford.
That being said, it is still unclear the precise moment that Mr. Trump learned of the said payment that Mr. Cohen had made to the adult film star in October 2016. During this time, Ms. Clifford was still being sweet talked by media houses willing to pay her to speak out on an alleged affair with President Trump in 2006.
However, people close to the issue said that Mr. Trump was aware of Mr. Cohen's success in keeping the allegations from reaching the public ear. That is around the same time that he vehemently denied the alleged affair.
An Agreement Gone Sour
Of note is that Ms. Clifford had put pen to paper on a nondisclosure agreement, and had received payment a few days before Mr. Trump emerged victorious in the 2016 presidential election.
That being said, Mr. Trump has on occasion denied having an affair with the adult actor, with Ms. Clifford retaliating that the non-disclosure agreement was put in place to prevent any embarrassment being relayed towards his family.
The Money Factor
In a statement last week, Mr. Giuliani confirmed that the reimbursement made to Mr. Cohen totaled to roughly $460,000 to $470,000; making it unclear as to who else the payments were being directed to. That is, beyond the $130,000 that was confirmed to be directed to Ms. Clifford.
One of the sources privy to the said arrangement said that the payment was $420,000 over a period of 12 months.
The Trump Organization involvement
While at the Trump office, the chief financial officer, Mr. Allen Weisselberg, is said to have known the exact structure by which Mr. Cohen was being reimbursed; which is believed to have been made through monthly payments of $35,000 a month, emanating from the trust that holds Mr. Trump's personal wealth.
One source close to the Trump Organization stated that employees of the company were still aware that Mr. Cohen was still performing 'legal work' on the President's behalf in 2017.
Organization poised to be investigated
However, another person privy to the situation stated that Mr. Weisselberg was unaware that Mr. Cohen had made payments to Ms. Clifford, when the agreement was affirmed, as well as the time the payments were being made.
That being said, if it is affirmed that Mr. Weisselberg was indeed aware of the retainer agreement, it could result in Mr. Trump's company being a point of interest, thus sparking deeper federal investigation with regard to Mr. Cohen's activities.
More in Criminal Attorney