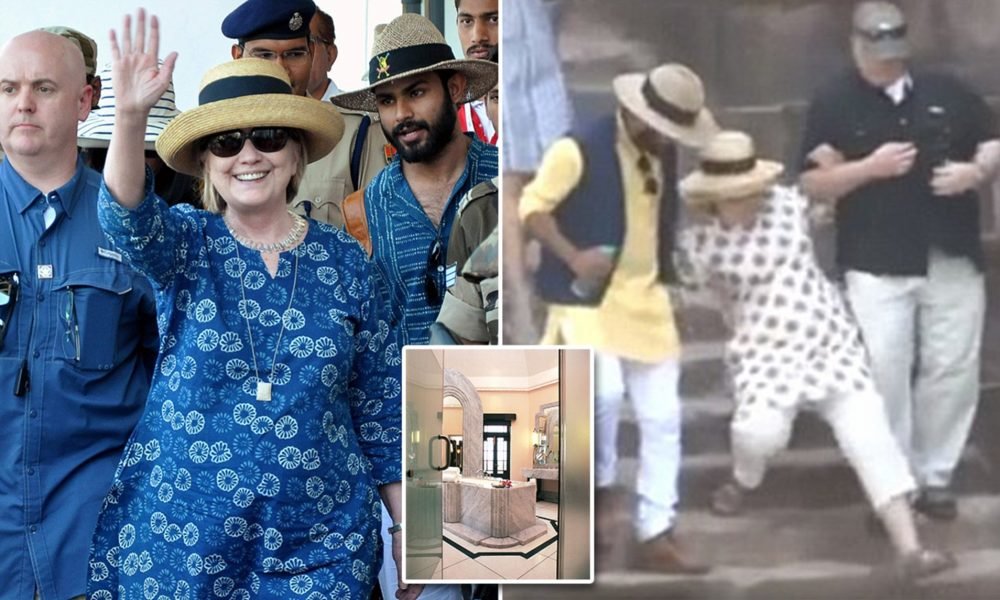 Clinton Slips in India; Fractured Wrist Makes Her Cancel Plans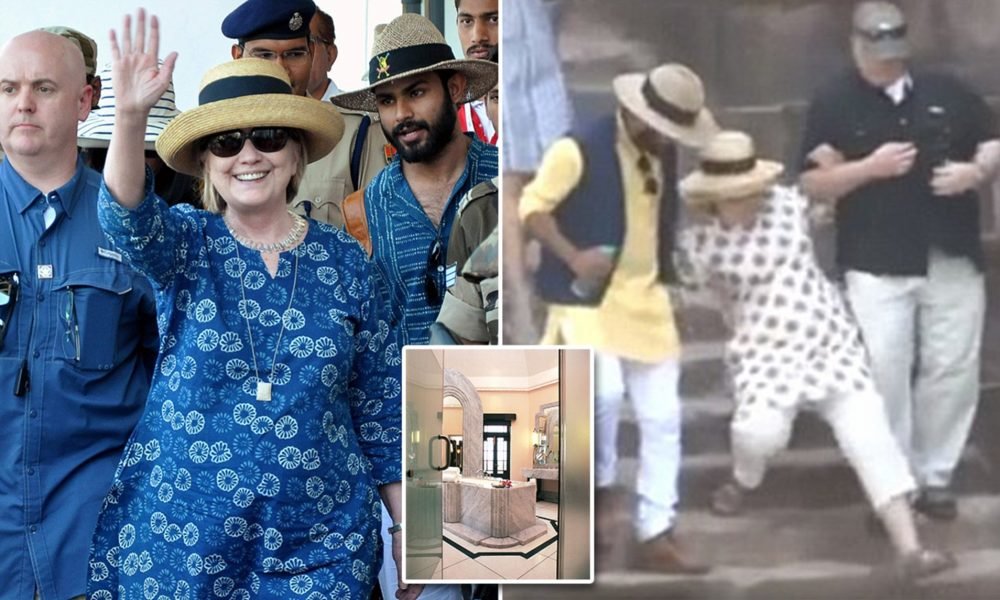 Yet again, former Secretary of State, Hillary Clinton is suffering. And this time, it's not in regard to her political history. While in India, she slipped and fell in the bathtub of a five-star hotel in India. In the process, she fractured her wrist and was in tremendous pain.
A painful event
Upon slipping, Clinton was then rushed to a major hospital in Jodphur, a nearby Indian city, at about 5 a.m. on Wednesday. She was then taken through an X-ray as well as a CT scan that affirmed that she had gotten a hairline fracture in her right wrist.
After the scan confirmed her condition, Clinton was then bandaged with a plaster and then instructed to come for a check-up after three days. Thankfully, the injury did not impair Clinton from actively traveling.
Immediate treatment
During the injury, Clinton was duly treated for the pain radiating in her right hand as soon as she arrived in the city on Tuesday evening. The severe pain resulted in her canceling a visit geared to viewing the 15th-century Mehrangarh Fort.
In the earlier course of this week, a video recording showed Clinton on the verge of falling after she slipped twice while in the process of visiting the Jahaz Mahal in the ancient, albeit glorious city of Mandu.
The video showed that Clinton attempted to use her right hand gain control while on the stairs. However, sources have yet to clarify as to whether these slips, in particular, were the reason for her injury.
In fact, during the time that she got injured, Clinton was staying at the elegant Umaid Bhawan Palace, which charges a whopping $700 a night. It was at one point in time the house for the ruling family based in Jodphur.
Trouble in Paradise
During one of her earlier visits to India, Clinton had sparked a lot of controversies. In fact, in a conference that was held in Mumbai during the weekend, she had stated that perhaps racism, as well as misogyny, were some of the reasons that she inevitably lost the 2016 presidential election.
In fact, she confidently touched on how she had won two-thirds of areas that carried America's biggest gross domestic product. And despite winning the hearts of many dynamic and diverse American's, she lost, unfortunately.
Clinton also claimed that president Trump had no desire for black people to get their rights, for women to get equal jobs. She also said that he had no interest in observing Indian Americans becoming prosperous in America again.
Another shocking claim that Clinton made was that she believed many women voted for Trump, not by their own accord, but because they felt a lot of pressure male figures in their homes or work of place. That includes their sons, husbands, sisters and even bosses.
Changing her PR
In parting, it appears that Clinton is taking progressive steps looking to improve and boosting her humanitarian efforts in both India and the world as a whole. Looks like she has taken the right path to improving her image and ensuring that she keeps a good rapport with a majority of the American population. Who knows, perhaps she is gearing up for future political endeavors?