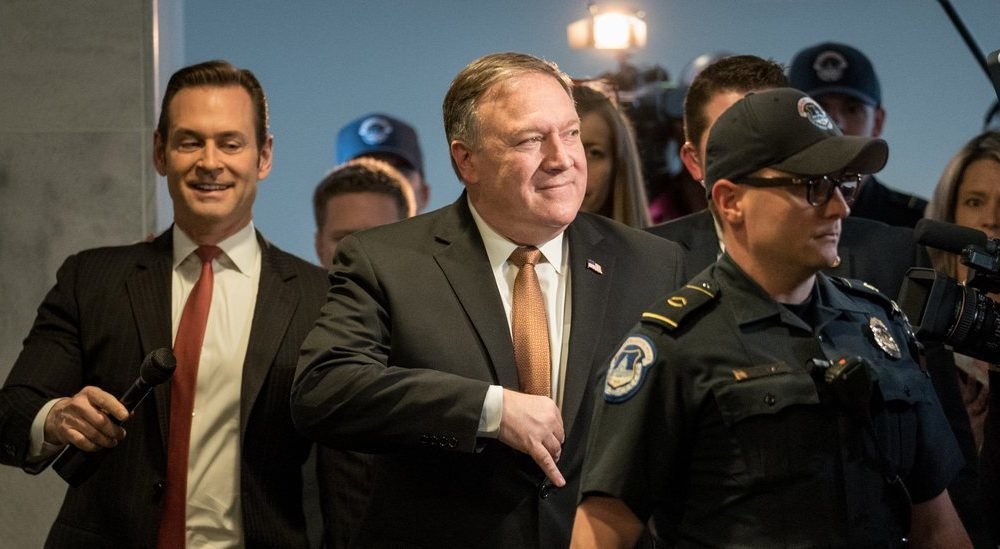 America has a New Secretary of State; Senate Votes in Mike Pompeo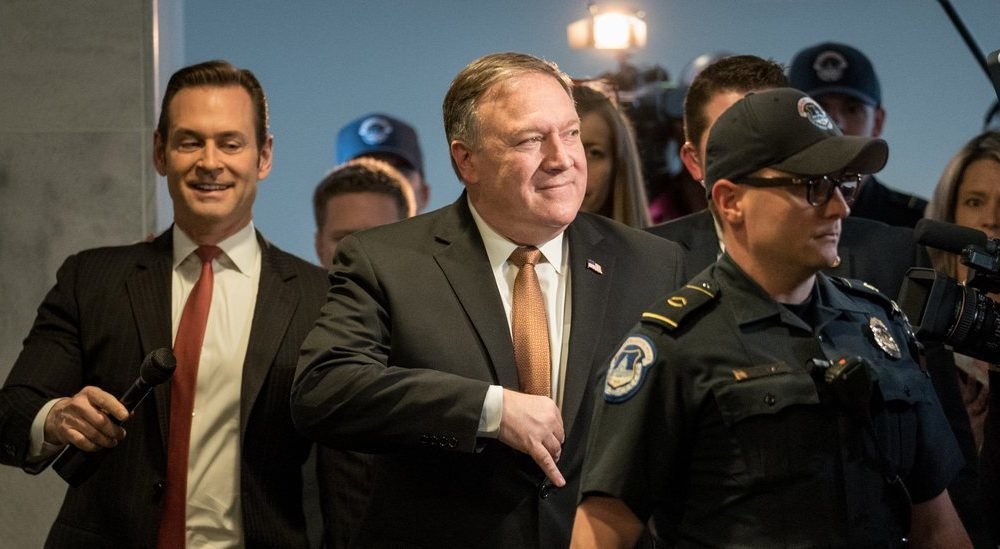 CIA chief, Mike Pompeo, was voted in on Thursday last week as President Trump's new secretary of state by The Senate. Bringing an end to the hotly contested nomination battle.
Pompeo won the vote 57-42. During the vote, all the Republicans present cast their vote in favor of Pompeo. Furthermore, seven senators that are known to caucus with the Democrats, also gave Pompeo their vote.
After the voting process came to a close, Pompeo was sworn in. The swearing-in ceremony was conducted by Supreme Court Justice Samuel Alito. The Senate further affirmed that Richard Grenell, President Trump's personal choice for the position of ambassador to Germany, was confirmed with a 56-42 vote.
History
Pompeo has had his share of political experience, being that he is a former Republican congressman from Kansas. This is a stark difference to his predecessor, Rex Tillerson, the oil executive that was shown the door by Trump last month.
In a statement, The President said that Pompeo was dedicated to the job and would put America's interests first. Furthermore, he reiterated his full support and trust in the new secretary of state.
Last week, the Trump administration had nudged for lawmakers to vote in Pompeo by Thursday. Allowing him to head an important NATO meeting that was scheduled for Friday last week in Brussels.
Tough Road Ahead
Now that Pompeo assumes the mantle of Secretary of State, a great number of pressing issues await his address. One vital matter is the Iran nuclear deal. Moreover, the Trump summit with North Korean Supreme Leader Kim Jong Un is edging closer. One that Pompeo strategically laid the groundwork to.
After his successful nomination, Sarah Sanders, the White House press secretary, tweeted undisclosed photos of Mr. Pompeo greeting Kim Jong Un during their meeting.
A long Process
In early March, Trump had already announced on Twitter that he would be 'relieving' Tillerson of his services. In turn, Pompeo would be his replacement. However, the confirmation process has been a tug of war between the Democrats and The Republicans.
In fact, Pompeo barely evaded a rare rebuke last week on Monday from the Senate Foreign Relations Committee. This was after drama ensued in the final minutes of Pompeo's vetting. However, he managed to successfully secure a substantial amount of votes to become the most favored candidate by the committee.
Initially, there was a lot of uncertainty going forward regarding the vote. As was expected, most Democrats present in the committee did not root for him. In fact, some even suggested they could be pitted against Pompeo. It was until he was given the green light by two Republicans that things settled down. That was Arizona Sen, Jeff Flake, as well as Kentucky Sen. Rand Paul.
Full support from the President
In turn, the president hit out via a tweet at those opposing the nomination of Pompeo. He branded them as 'obstructionists.'
Showing his full trust, President Trump had even allocated Mr. Pompeo with high-level diplomacy before his nomination. One that was put to full use when Pompeo was sent to meet the North Korean leader over the Easter weekend for dialogue.
However, Democrats such as New Jersey Sen. Bob Menendez have accused Mr. Pompeo of not being transparent enough regarding the North Korean visit.
In a statement, Mendez acknowledged that he did not expect matters regarding diplomatic affairs to be shared publicly. However, it would be instrumental that Pompeo would at least give the committee insight of what ensued during his visit to North Korea.
A Bromance
When President Trump fired Mr. Tillerson last month, he acknowledged that the two had some startling differences. However, with Pompeo, he feels that things will be different because they share a somewhat 'similar thought process.' He even praised Mr, Pompeo for his energy and tremendous intellect!