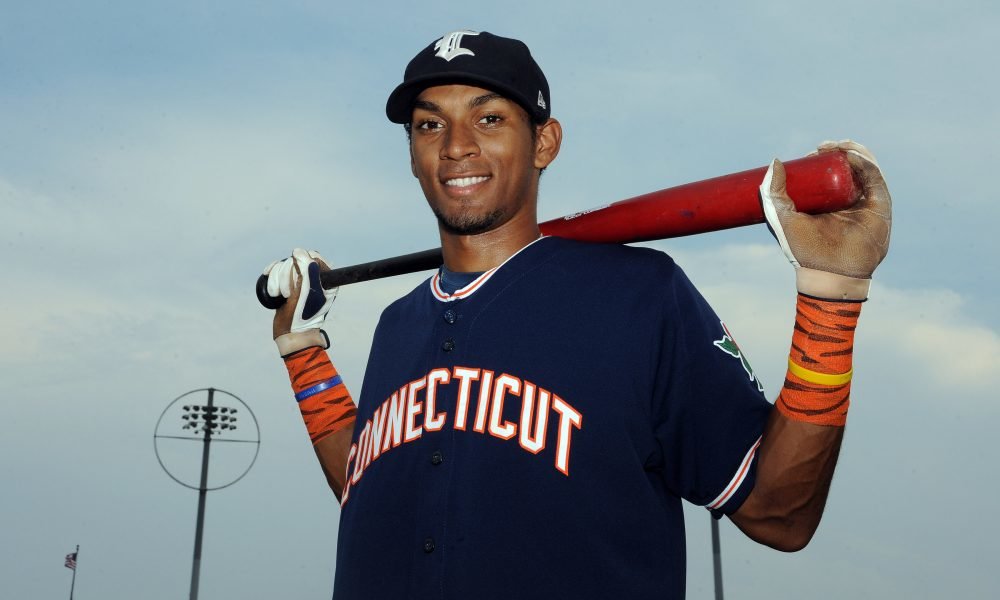 Uproar as Video Surfaces of Baseball Player Mercilessly Beating His Ex-Girlfriend!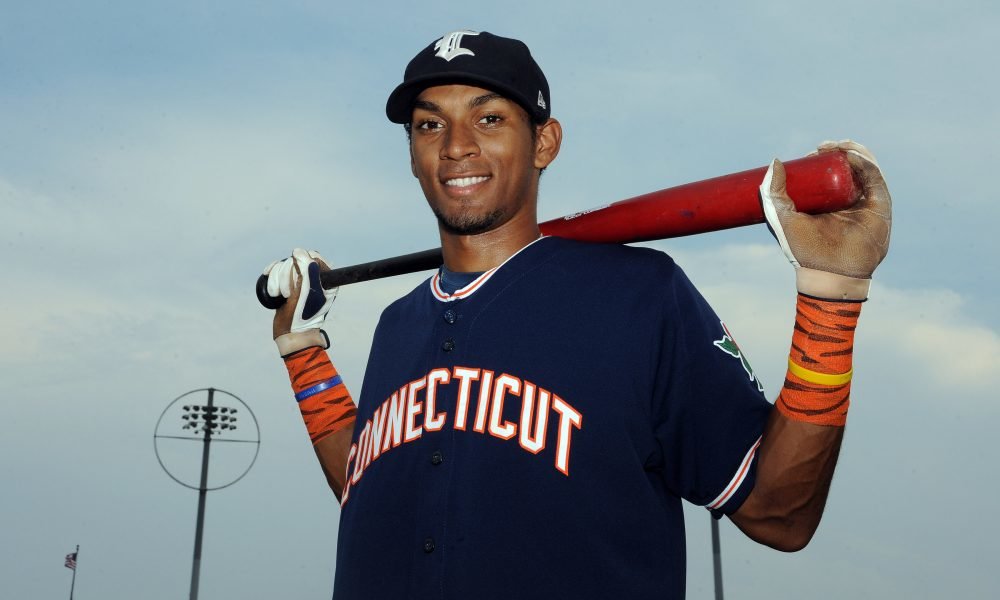 It appears as if the past demons of minor league baseball player, Danry Vasquez, have come back to haunt him. In fact, Danry is now in the hot seat after a video surfaced of the player brutally assaulting his ex-girlfriend, Fabiana Perez.  The video instantly went viral on March 14, causing a massive stir on social media. According to sources, the video is dated August 2016, and clearly shows the assailant brutally assaulting his partner in the stairwell of a Texas Stadium.
Brutal assault
Captured by surveillance, the video has resulted in public outrage. In response, the Lancaster Barnstormers, who had initially signed Vasquez, promptly announced his ouster from the roster.
Miss Perez, the victim in the video, has come out with a statement regarding the derogatory experience. In an interview aired by local news station Univision, she divulged into the story during the tv show Aquí y Ahor. She vividly described the brutalities of domestic violence that she experienced at the hands of the Venezuelan athlete. Vasquez is currently married to another woman.
A love story gone sour
Perez had initially met Vasquez at the tender age of 14. At the time, she strongly believed that he was the love of her life, with hopes that he would one day pop the question and settle down with her. The pair had first made communication via social media. And at the time, she saw him as her ideal partner, even vowing to never fall in love again.
Vasquez was only 16 when his professional baseball career kicked off, being signed by the Detroit Tigers at a whopping $1.2 million. At the time, Perez was still in high school; but after graduating, she went to co-habit with the athlete. In fact, she even traveled with him when the team was on the road.
Because of his fame, the relationship began to develop cracks. At first, Perez jealously guarded and served him, even distancing herself from her family just to make him happy.
Vasquez was then signed by the Corpus Christi Hooks, and that's where things went from bad to worse. He developed violent tendencies and eventually in August 2016, he had an outburst and assaulted her on camera.
Jealousy: A precursor to domestic violence
According to Perez' narrative, Vasquez has spotted her talking to one of her male friends while at the stadium and had gotten visibly frustrated. He came up to her, and then escorted her in the direction of the stairwell. Thinking no one was watching, he began brutally assaulting her.
She further insists that that was not the first time his violent nature had surfaced. In fact, some arguments were so strenuous and abusive that she had to escape to her mother's home. When her mother would inquire about the peculiar marks that grazed her body, she would lie to protect his name and image.
All out in the open
Eventually, when her family caught on, they persuaded her to leave him but she failed to listen. In fact, she even failed to press charges against Vasquez after the assault when detectives from the Texas department came to arrest him.
Vasquez was then jailed for only 2 days despite the fact that he left her with multiple bruises and a fractured nose. Surprisingly at the time, Perez was more worried about her boyfriend's well-being rather than her own.
Hence, all charges directed towards Vasquez were dropped. This came after he agreed to pay a hefty fine and attend a couple of anger management sessions. The pair then got back together soon after.
Regret
After the video surfaced, the Lancaster Barnstormers immediately dropped Vasquez. And in a press conference in his native homeland of Venezuela a couple of days ago, Vasquez deeply regretted his actions. He said he took full responsibility for his actions, and felt sad for his family to see such events.
Vasquez is currently married to another woman, after his relationship with Perez ended. In a final message of encouragement, Perez said that the only mistake she made was not being vocal about domestic violence sooner. She now lives with her family and has since then, improved her self-worth and self-confidence.