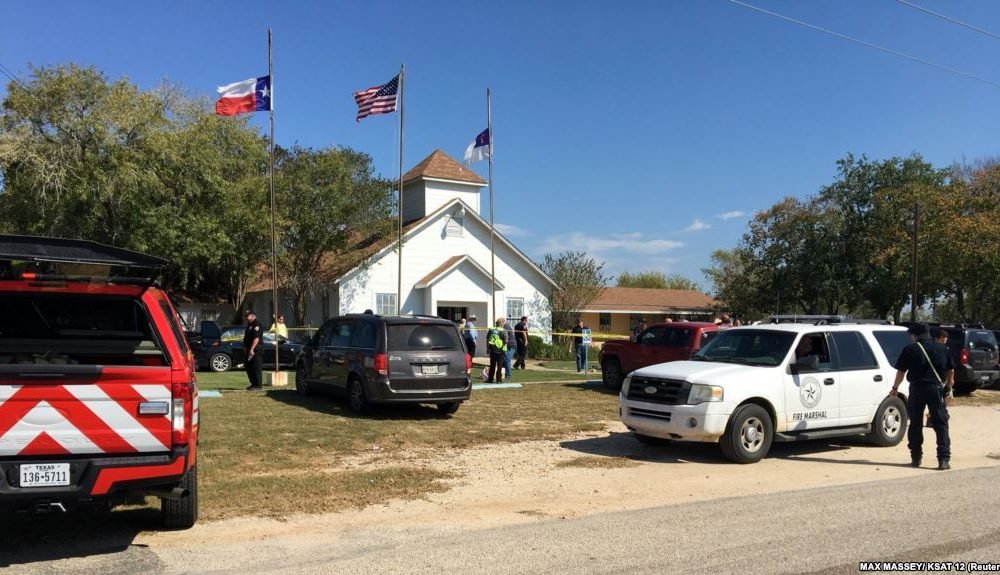 U.S. Terror Attacks Seem Never-ending With The Latest Texas Church Shooting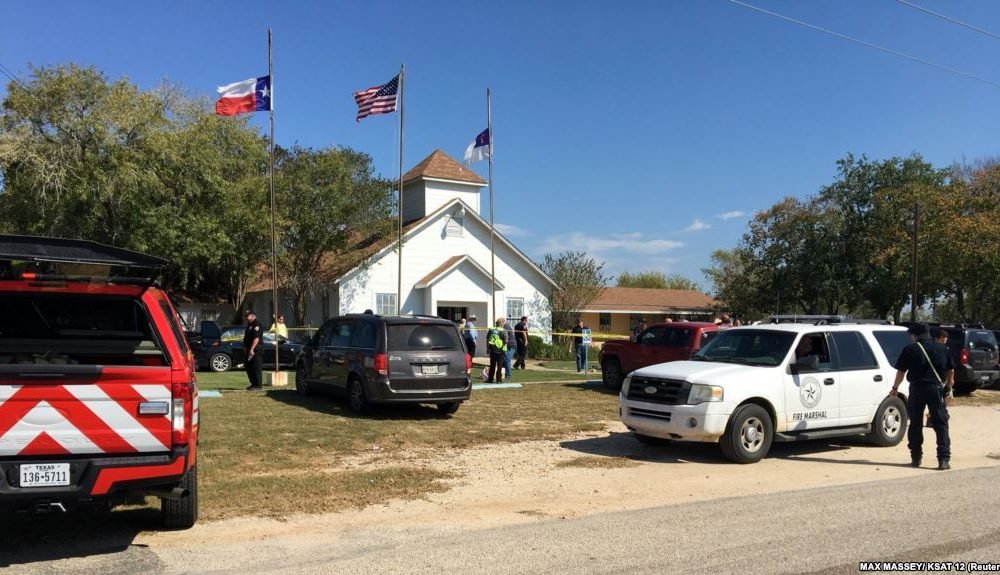 From the Mandalay Bay Mass Shooting to the truck attack in New York, it seems the United States of America just can't take a break from the series of terror attacks plunging the country. Just a few days after the attack in New York, the US is now facing its latest terrorist attack: a rural church shooting in Texas.
A gunman, all clad in black, opened fire in a Texan Church
Just this Sunday, a gunman all clad in black went ballistic as he carried a military-style rifle in his hand and opened fire at the parishioners at a Baptist church in rural Texas, leaving at least 26 people dead and turning the east of San Antonio into one of the latest victim scenes of mass shooting horror.
The Texas Department of Public Safety identified the suspect, Devin Patrick Kelley, 26-year old. He lived in New Braunfels, Texas, and died shortly after initiating his attack. The man formerly served the country as an Air Force member in the base of New Mexico. However, his service was terminated when he was court-martialled in 2012 for assaulting his wife and child. He was sentenced to a year confinement. However, it seems his attitude didn't improve at all because he received a "bad conduct" feedback after his discharge in 2014. This was according to Ann Stefanek, the chief of Air Force media operations.
Mr. Kelley started firing at First Baptist Church in Sutherland Springs in the morning, shortly before its first official mass at 11 a.m. started. In just a span of few minutes, the victims inside the church were either dead or wounded. The victim's age ranges from 5-72, where most of them were children, a pregnant woman, and a pastor's 14-year old daughter.
"It's something we all say does not happen in small communities, although we found out today it does," said Joe Tackitt, the sheriff of Wilson County, which includes Sutherland Springs.
Sheriff Tackitt Recalled how the Mr. Kelley Committed the Crime Based on Evidence.
Sheriff Tackitt said that the gunman first appeared at a gas station across Highway 87 from the church. He drove across the street before getting out of his car and started firing at a relative distance. The authorities first received an incident call at 11:20 am and entered the church right after to keep shooting on the victims.
"He went there, he walked in, started shooting people and then took off," said Representative Henry Cuellar, a Texas congressman who represents the region and who was briefed by law enforcement officials.
Despite what happened, one armed neighbor exchanged gunfire with the suspect, hitting Mr. Kelley that led him to escape. However, the neighbors who were lucky enough to dodge the bullets followed him up to another county, specifically Guadalupe County, where the suspect crashed his car. When they arrived at his getaway vehicle, they already found him dead. Officials said that the cause of his death was still uncertain, whether or not he killed himself.
President Trump Condemned the Latest Terror Attack on His Beloved Country
President Trump is currently touring in Asia for several events and state visits for the upcoming ASEAN 2017. He's currently in Japan where he received the news and even if he was thousands of miles away, he still released a statement regarding the issue.
President Trump called the shooting a "mental health problem at the highest level" and not "a guns situation," adding the gunman was a "very deranged individual."
On Thursday, he also ordered the White House and all federal buildings to have their flags half-mask to condone the killings. Moreover, the victims, as well as their loved ones, were in tears after the catastrophic attack. One of the victims was Scott Holcombe, who sat with his sister in the emergency room at Connally Memorial Medical Center. They were both in tears to hear that their parents were gone in an instant. Their father Bryan Holcombe, was the church's guest preacher that morning along with their mother, Karla Holcombe when they were killed.
"I'm dumbfounded," Mr. Holcombe said, also noting that his pregnant sister-in-law, Crystal Holcombe, had been killed. "This is unimaginable. My father was a good man, and he loved to preach. He had a good heart."

His sister, Sarah Slavin, 33, added: "They weren't afraid of death. They had a strong faith, so there's comfort in that. I feel like my parents, especially my mom, wasn't scared."
More in Criminal Attorney